Comprehensive Pain Medicine & Auto Injury Specialists located in Vancouver, WA
Welcome to Restoration Osteopathic Medicine
The highly experienced team led by Stephanie Works, DO, at the state-of-the-art practice, Restoration Osteopathic Medicine, in Vancouver, Washington, caters to patients of all ages. They believe in treating the whole person — not just a set of symptoms — to accomplish their goal of alleviating acute and chronic pain. Because of this, many patients are referred to the practice who haven't experienced pain relief through traditional medicine with other medical providers.

The main goal of providers at Restoration Osteopathic Medicine is to get you pain-free so you can enjoy your life. They utilize evidence-based osteopathic manipulative medicine treatments to address soft tissue-like muscles, tendons, ligaments, and fascia.

Some of Restoration Osteopathic Medicine's services include pain treatment for your knees, arthritis, athletic injuries, and auto accident injury rehabilitation. The medical team can help you manage your pain medication to limit side effects, monitor mental health, and prevent any kind of dependency. They also provide pediatric care for your children.

Restoration Osteopathic Medicine always puts their patients first. The compassionate providers ensure you're treated with respect and take the time to listen to your medical concerns and respond with a comprehensive, personalized, and evidence-based treatment plan.

To learn more about osteopathic medicine and how it can help you on your journey toward optimal health, call Restoration Osteopathic Medicine today. You can also schedule your appointment online.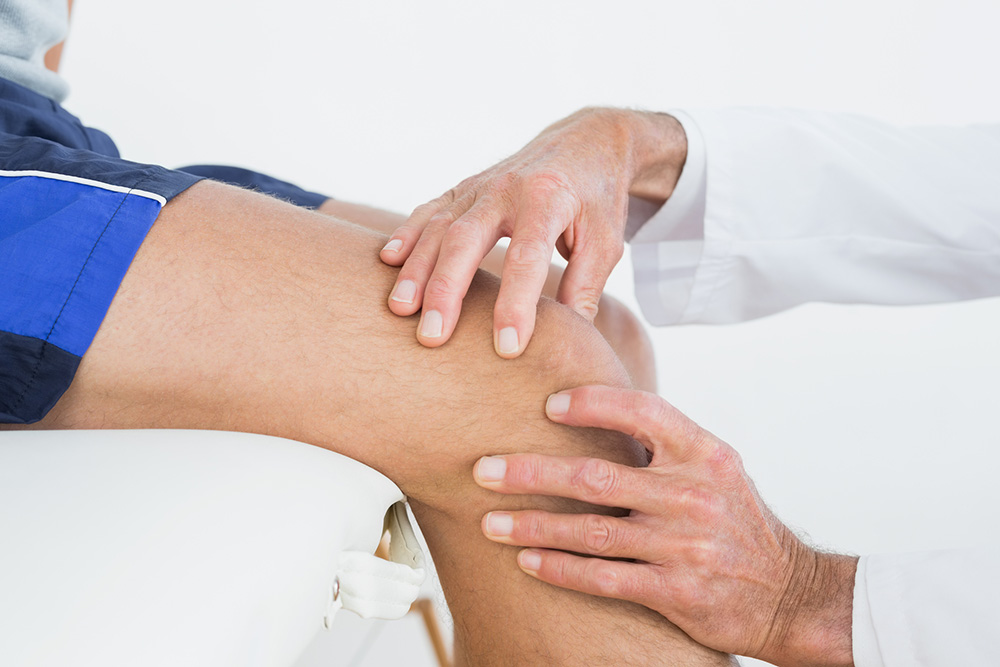 Discover Your Path to Wellness
Using evidence-based techniques, osteopathy goes beyond symptoms to address the real source of pain.
We help patients with knee pain feel better and build strength to keep the pain from coming back.
Faster, better recovery from serious injuries can be achieved with osteopathic medicine.
With proper planning, we can work toward reducing, or even removing, the need for drugs.
Hear From 150+ Happy Patients
Not your NORMAL Witch-Doctor, rather a Proficient practitioner! Highly recommend her practice!
I was involved in a car accident in April 2022. Previously, I had given the good old effort of going to some pretty intense physical therapy. I continued to have severe neck and shoulder pain that affected my daily life. I visited both Dr. Works and Dr. Klein, but primarily was treated by Dr. Works. Her care, sensitivity to how you were personally feeling, physically, mentally, & emotionally was always her top priority. She genuinely is there to listen, provide medical treatment, and make you feel better. We steered doing trigger point injections and after my first round, I was sold. They helped my body just curb the pain and feel relief for longer periods of time. If I ever need any pain management care in the future I know that Dr. Works is just a call away. Thank you for getting my body to feel better, I appreciate you.
I have recommended her practice to a couple of people. I have been with her for over five years. I appreciate she understands my body and my needs.
I had a wonderful experience and have already referred a friend.
I am very impressed with the urgency of the staff and Dr. Works for getting me in so quickly. Everyone was patient and helpful.
From intake to first procedure the staff is extremely warm & polite . Dr. Works knows what she's doing. She extremely knowledgable & more then willing she explain any questions you may want to ask, & ver pleasant.
The whole spirit of the clinic is very welcoming. From reception to clinicians it was professional yet happy! My care was thorough and well explained in detail using terminology that was understandable. I was asked throughout the procedure how I was doing, was I comfortable, but honestly felt almost nothing. Another thing I appreciated, being able to see what was going on with my knee during the process. This aids in my understanding and that helps me relax more and be partner in my healing. I'd been referred by a friend who gave them high marks, they were not wrong.
I really like Dr. Klein and find him to be extremely knowledgeable with a wonderful bedside manner. However, the administrative staff needs improvement. In early July, my husband left a voicemail message wanting to make an initial patient appointment, and they never called him back. They claimed they did call back, but I think they called the wrong number. They described hearing a voicemail greeting that would never have been from my husband. Then recently they sent me a bill for two visits for which I had already made the copayments. When I called to question this, they said they hadn't yet applied my payments to my account. This was for visits in June and July! And, the person I spoke to didn't even apologize for sending an incorrect bill. They need to clean up their administrative procedures, which are unprofessional and sloppy.
Dr. Works and her team are amazing!! I was struggling with repetitive use knee injuries from basketball and tennis and after just two sessions my knee soreness and pain is almost completely gone! The clicking in my patella tendons around my kneecap is completely gone and my knee feels just as good after a workout as it did before. Thank you so much ROM!!
Highly recommend! In addition to the actual medical benefit of osteopathic medicine working for me, the entire group of doctors and staff are FANTASTIC! They actually care about you and treat you as someone they want to help improve their health.
Such a positive business. From Penny to Dr Work and Quinn, all were very friendly, professional and made me feel very hopeful and very comfortable. No rushing through any of it and everything was fully explained with reassurance.Highly recommend this practice.
The absolute best experience with a physican that I have had in my 72 years . Tremendous chair side manner. Highly recommend her practice!
I HIGHLY recommend Dr. Works. I have had knee pain since my early years in high school. I have had Arthroscopic Knee surgery in both my knees. Lasted 30yrs. Started having pain and knees starting giving out again. Did some research and found Dr. Works and her reviews were amazing. She treats you with respect and did not start out with "You need to lose weight" speech. With every knee injection I received the more relief I got. I am here to say the shots do not hurt, you don't feel them. Dr. Works numbs the site before the injection. She is a truly a miracle worker.
It is normally so hard to find such compassion and true medical expertise in one place! I love working with privately owned and operated clinics such a different experience then most of all else you can find in 2023 healthcare. Keep it the good work team! Your new Medical Assistant is an incredible addition to such a great team!
Restoration Osteopathic Medicine 406 SE 131st Ave, Suite 109 Vancouver, WA 98683
Monday 8:00 AM – 5:00 PM
Tuesday8:00 AM – 5:00 PM
Wednesday 8:00 AM – 5:00 PM
Thursday8:00 AM – 5:00 PM
Friday Closed
Saturday Closed
Sunday Closed